Article Summary
What makes the VW Polo 2022 different?
The VW Polo has never been a car that shies away from being different. A popular vehicle among all age groups, the Volkswagen polo caters for many different lifestyles in various ways. So as the saying goes, "if it isn't broken, why fix it?" Well, when it comes to crafting vehicles, VW is always striving to give its customers the best driving experience with the highest level of safety.
The new VW polo takes the modern driving experience to the next level with our innovative IQ driving technology! And we will cover all the details of IQ driving assist shortly. Along with new technological driving advances, the VW polo 2022 has a new sleek and sharp design. Certain models of the Volkswagen Polo will now feature an improved steering wheel design with multi-function accessibility and a high-tech digital dashboard.
The new polo comes in three different base trim lines:
Polo 1.0 TSI 70kW Manual (base model)
Polo Life 1.0 TSI 70kW Manual (mid-level)
Polo GTI 2.0 TSI 147kW DSG (premium)
So, whether you are looking for a car that gets you where you need to be – in comfort and with utmost safety, or you're looking for something more luxurious, the VW polo is the perfect solution.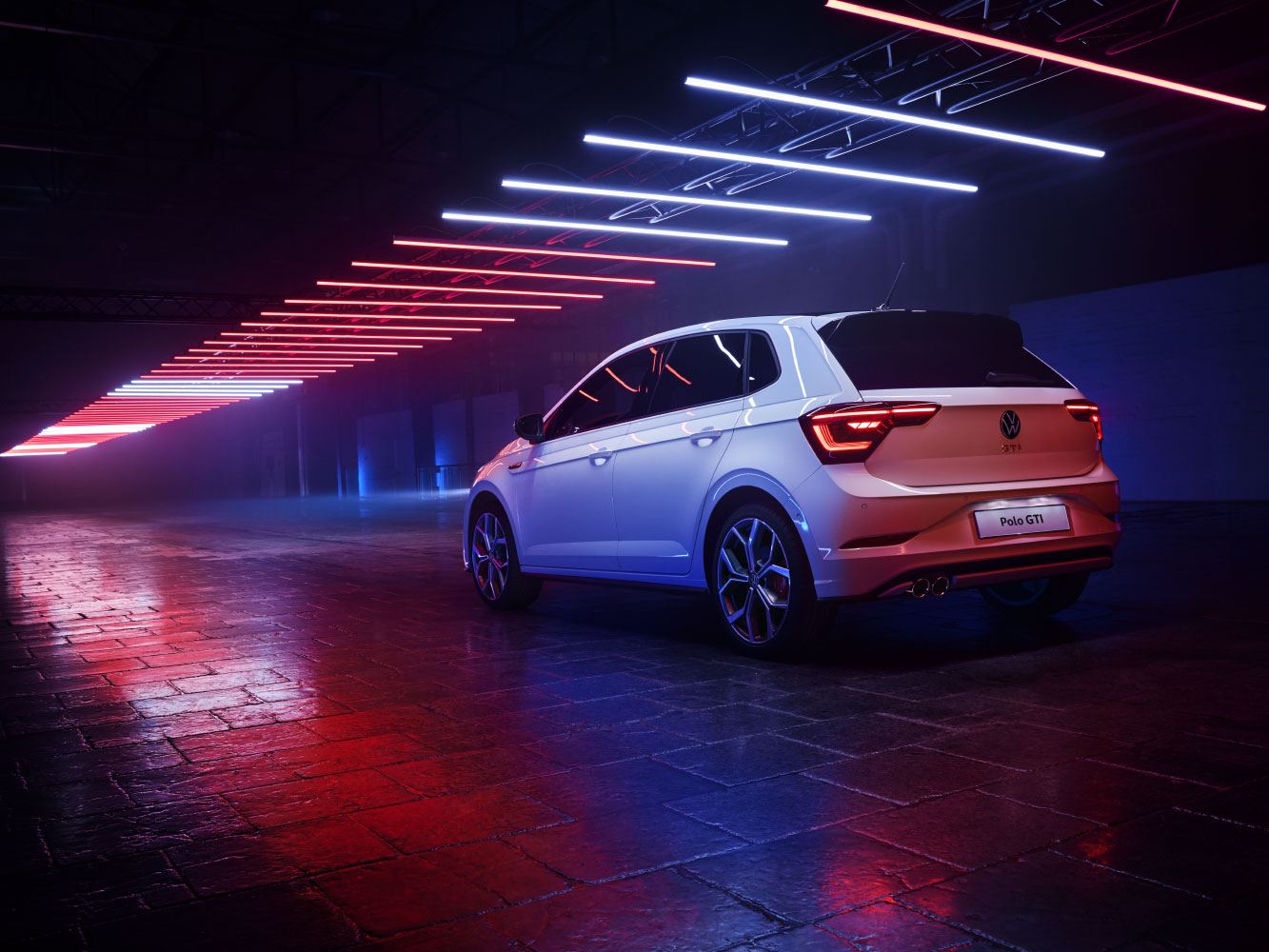 What is Polo IQ drive assist?
Now, for the star of the show! Volkswagen has introduced their new technology synthesised with the VW Polo. So What? The VW Polo is one of the first smaller VW cars to have IQ.DRIVE travel assist. Bringing consumers convenience, practicality, and accessibility to a partially automated driving experience. According to Volkswagen Online, "IQ.DRIVE stands for all the intelligent driver assistance systems found in Volkswagen vehicles".
Part of the IQ technology allows the VW Polo 2022 driver to brake, accelerate and steer on request with automatic functionality. This incredible feature of optional IQ.DRIVE assist elevates the everyday driving experience and significantly improves travel on highways. And who could say no to that?
IQ.DRIVE travel assist is completely user friendly, with the entire interface able to function solely with the steering wheel that features a button with a smart assist system. With only a mere click of a button, your driving experience will be guided by semi-automated lateral and longitudinal regulation. This technology is informed by the synthesis of adaptive cruise control and adaptive lane guidance.
In summary, here are a few of the capabilities provided by IQ.DRIVE travel assist:
Speed regulation and control powered by VW camera-based Dynamic Road Sign Display
Safe following distance regulation using radar sensor technology
Predictive and reactive speed maintenance from ACC and DSG technology
Assisted lane guidance provided by predictive ACC and adaptive lane guidance
Essentially, your entire driving experience in the new VW Polo 2022 will be one of more comfort and less stress. For those drivers that prefer a more 'hands-on' approach, IQ.DRIVE can simply be deactivated or never activated in the first place. For a full breakdown of the IQ.DRIVE innovation and technology, check out VW's easy-to-understand web page on all levels of the IQ.DRIVE functionality.
VW 2022 Polo Specs
If you'd like a closer look at what makes the new Volkswagen Polo tick – we have compiled some important specs for you to examine. Car specs are important for any person looking to make a new vehicle purchase, or current car owners looking to understand their vehicle better.
If you would like to explore all specs, please download the VW Polo 2022 brochure here.
Polo PA Specification
1.0 TSI Polo 70kW
1.0 TSI Life 70kW
1.0 TSI Life DSG 85kW
1.0 TSI R-Line DSG 85kW
2.0 TSI GTI DSG 147kW
Engine
Cylinders
3
3
3
3
3
Capacity (cm3)
999
999
999
999
1,998
Power output (kW @ r/min)
70 @ 5000 - 5500 r/min
70 @ 5000 - 5500 r/min
85 @ 5000 - 5500 r/min
85 @ 5000 - 5500 r/min
147 @ 4400 - 6 000 r/min
Turbo charged (TSI)
Standard
Standard
Standard
Standard
Standard
Emissions Level
EU6
EU6
EU6
EU6
EU6
CO2 emissions (g/km)
121
124
123
123
147
Start-Stop with regenerative braking
Standard
Standard
Standard
Standard
Standard
Performance
0 - 100km/h in seconds
10.8
10.8
11.3
TBC
6.7
V-Max in km/h (Top Speed)
187
187
200
200
237
Guarantees
Warranty (3 year / 120 000 km)
Standard
Standard
Standard
Standard
Standard
Anti-corrosion Warranty (12 Year)
Standard
Standard
Standard
Standard
Standard
Service intervals (15 000 km)
Standard
Standard
Standard
Standard
Standard
Volkswagen Service Plan (3yr / 45,000km)
Standard
Standard
Standard
Standard
Standard
This information is effective as of 18 March 2022 and is subject to change without notice
VW 2022 Polo Exterior & Interior
New Volkswagen Exterior Features
The new and improved exterior design of the Volkswagen Polo boasts enhanced streamlined features that communicate a confident attitude. One of the most noticeable updates are the LED strip lights on the front grille. The continuous IQ.LIGHT matrix LEDs give the new 2022 Polo a sleek and sophisticated look.
The chassis has been chiselled with new sharpened features, with both the front and rear bumper design featuring nods to contemporary design. The overall exterior leaves one with an unforgettable modern impression that pays homage to the essential stylistic characteristics of the original Polo.
The new VW Polo retails in the following colours:
Vibrant Violet
Reflex Silver
Smoky Grey
Reef Blue
Kings Red (GTI only)
Pure White
Ascot Grey
Deep Black Pearl
Certain 2022 VW Polo models can be equipped with a panoramic sunroof. This additional feature can enhance your interior driving experience by embracing the exterior natural environment. All models of the new polo feature electric windows in the front and the rear The models also all feature Laminated safety glass windshields with heat-insulating properties. For a full breakdown of all exterior specs of the Volkswagen 2022 Polo, please refer to the brochure here for more information.
New Volkswagen Interior Features
The most notable update to the 2022 Polo is of course the IQ.DRIVE travel assist features. As has been discussed, the new technology allows drivers to enjoy a partially automated driving experience. For your reading convenience, the main functionalities of the IQ.DRIVE has been summarised below:
Travel Assist – Let your Polo brake, accelerate and steer automatically for you, with touch-sensitive steering wheel functionality that ensures you are attentive to the road.
Front Assist – The FA sensors located in the front grille can automatically activate the vehicle's brake system, to help prevent road accidents and enhance driving safety.
Adaptive Cruise Control – This unique cruise control function allows you to maintain a set speed while adapting to speed limits and other vehicles' movements on the road.
Park Assist – Enjoy a rear-view camera that can detect obstacles and automatic steering that simplifies parking in even the tightest spot.
Never miss a beat with the new fully digital cockpit in the new VW Polo 2022. The innovative interior features an integrated infotainment system, App-Connect functionality and more! The 8-inch infotainment system is an interactive touchscreen.
The MIB3 screen provides maximum convenience for operational capabilities so that you can easily navigate the system without driving distraction. Climate control functionality and settings can also be controlled with the infotainment system.
The cockpit also features the option of an incredibly useful wireless charging pad for smartphones. The charging pad allows you to keep your phone powered up on-the-go, without worrying about having to carry an extra charging cable.
All Polo models come standard with electrically folding and heated side mirrors, adding a touch of luxury to every vehicle in the range. The new digitised interior of the 2022 VW Polo furthers the modern driver's experience, where functionality is king and safety is prioritised.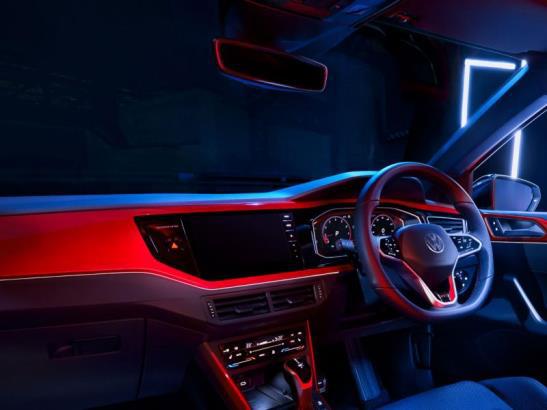 New Volkswagen Polo pricing
The new VW Polo comes in five different trim levels with various features available. So how much is a new Polo 2022?Information sourced from VW South Africa Online.
2022 VW Polo
2022 VW Polo Life
2022 VW Polo R-Line
Features:
Features:
Features:

14" Steel wheels 5J x 14
Multi-function steering wheel
Digital Cockpit
6.5" Composition Colour Radio
App-Connect
LED headlamps
Start-stop system with regenerative braking
Automatic headlight control, separate daytime running light

15" Essex Alloy wheels 5.5J x 15
Digital Cockpit
LED headlamps
Park Distance Control - warning signals for obstacles in the front and rear
Cruise control system and speed limiter
Mobile phone interface
Exterior mirror housings and various add-on parts in body colour

16" Valencia Alloy wheels 6.5J x 16
Composition Media Radio
Digital Cockpit Pro
Leather-wrapped multi-function steering wheel with shift paddles
LED headlamps
2-Zone Climatronic air conditioning
R-line equipment
official price list for the new VW Polo:
| 2022 VW Polo Price List | Recommended Retail Price |
| --- | --- |
| Polo 1.0 TSI 70kW | R315,000 |
| Polo Life 1.0 TSI 70kW | R353,600 |
| Polo Life DSG® 1.0 TSI 85kW | R374,400 |
| Polo R-Line DSG® 1.0 TSI 85kW | R426,100 |
| Polo GTI DSG® 2.0 TSI 147kW | R494,600 |
Full prices and options for the 2022 VW Polo are available on the official Volkswagen South Africa website.
Purchase details according to CFAO VW Dealership:
The new Volkswagen Polo comes standard with a 3 year/120 000km warranty, 3 year/ 45 000km EasyDrive Service Plan and a 12-year anti-corrosion warranty. The service interval is 15 000km.
Customers have the option to extend EasyDrive Maintenance and EasyDrive Service Plans up to 10 years/ 300 000km. The EasyDrive Maintenance Plan covers costs (parts and labour) associated with scheduled vehicle services, repairs of defective components and wear and tear items (excluding tyres) that need to be replaced as well as 24/7 Roadside Assistance. The EasyDrive Service Plan covers all manufacturer-specific scheduled service requirements, including parts and labour costs.
The new Polo 70kW and GTI derivatives will be available from Volkswagen dealerships nationwide in January 2022. The Polo 85kW derivatives will be available from the month of March 2022.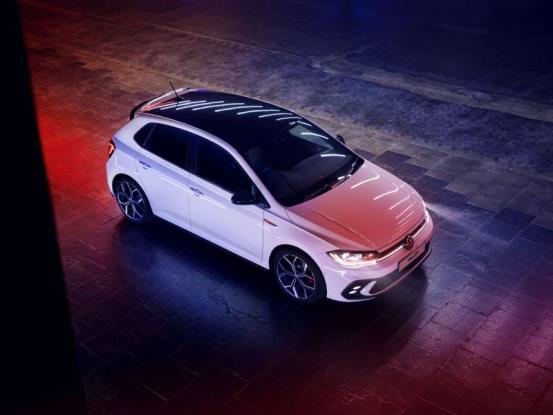 New VW Polo Review
According to Top Gear's Review, their verdict on the 2022 VW Polo is as follows, "The sixth-generation Polo is arguably as good as it's ever been, with a recent mid-life facelift adding both more style and substance. Well-built, impressively comfortable, and hugely practical, it ticks a lot of boxes, making it an attractive option for a lot of people, as its current standing in the year-to-date best sellers suggests."
The VW Polo received a 9/10 score from CarWow, a trusted online car exchange service in the UK. CarWow provides information and unbiased advice for choosing the right car for you! So, is the Volkswagen Polo a good car? According to this article, this vehicle has been one of the best selling models in South Africa with approximately 80 000 Polos being sold in South Africa since 2018. So, the Volkswagen Polo must be doing something right!
You can also watch a review on the New VW Polo GTI.
Why buy the VW Polo 2022?
When it comes down to it, there are a few defining features of the new Volkswagen that set it apart from its competitors. One of its greatest strengths is the power and functionality that the 2022 Polo provides while staying true to its categorisation as a compact car. This car brings to life modern innovation while staying true to the core principles that have always made the VW Polo an unbeatable contemporary driving experience.
Some of the differentiating features of the 2022 VW Polo include:
One of the first compact cars to feature automated driving capabilities
IQ.DRIVE competencies that elevate the everyday driving experience
Standard VW safety features to ensure peace of mind while travelling
New sleek and streamlined exterior design that is memorable
A fully digital cockpit with an integrated infotainment system
Competitive pricing point for the 2022 VW Polo base model
With various models to choose from, you are sure to find the perfect new travel companion. If you'd like to take the new Volkswagen Polo for a spin – please book a test drive today!
If you'd like to chat directly with a Volkswagen Automotive Dealer, please find your nearest CFAO dealership with our convenient dealer locator online. One of our friendly staff would be happy to assist you in any way possible. You can reach CFAO directly by email and by phone:
Email: intuli@cfaomotors.co.za
Phone: 011 795 5000
We can't wait to help you find your dream Volkswagen Polo!